As Jason Bay bashed his second home run out of the park last night, I couldn't help wondering about one of the young men the Red Sox gave up for him, Craig Hansen. Whilst Bay is growing on me, I always hoped Hansen would develop into something special with the Sox.
So, how is he doing in Pittsburgh?
Not bad at all, is the answer to that. In his last four outings he has only given up one run, and has been getting a heap of ground ball outs, which looks like a good thing in his case.
You can keep an
eye on him by clicking here
, in case you are interested in the former Sox players development. Here's hoping the pitcher-friendly NL helps him to the next level.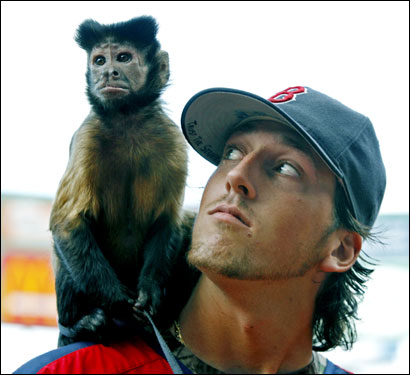 It's Craig Hansen, and a monkey!
.